The Blooming Business of Weddings
All Things Flowers + Trip to the Dallas Flower Market
A Complete Immersion in Wedding Floral Design
This concentrated weddings intensive takes you through all that is floral about weddings in two days. With a focus on developing and perfecting personal aesthetic and style, we'll plunge deep into the world of wedding flowers. Plus we'll take a trip to the Dallas Flower Market to discuss working with floral vendors, purchasing, color matching and blending, understanding seasonality and more.

THIS TWO-DAY COURSE INCLUDES 3 INTENSIVE MODULES WITH DEMONSTRATIONS AND Q&A.
ALL FLOWERS & PROFESSIONAL TOOLS PROVIDED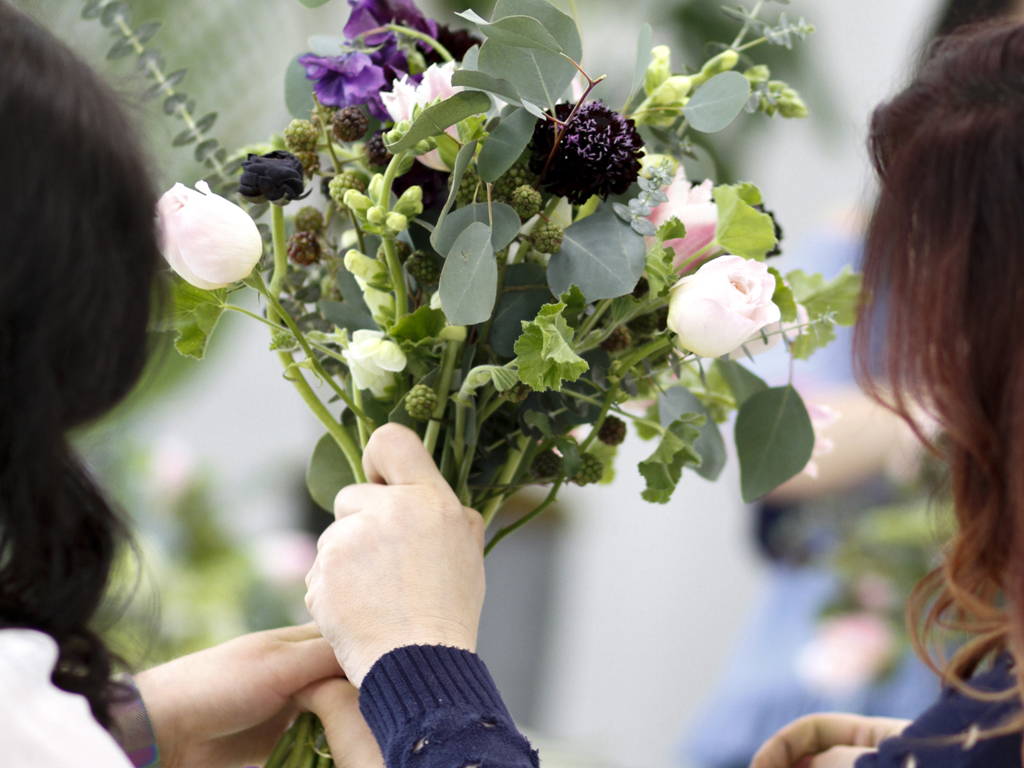 BEGIN YOUR JOURNEY TO FLORAL SELF DISCOVERY
The best part about the world of floristry is the opportunity to design, create and let out your inner artist. Developing a personal style helps you further brand your wedding business and allows for a closer connection to brides who share your style. Are you a classicist who loves lush whites, ivories and peaches? Or do you like the avant-garde, whimsical world of style and color? Let's find out!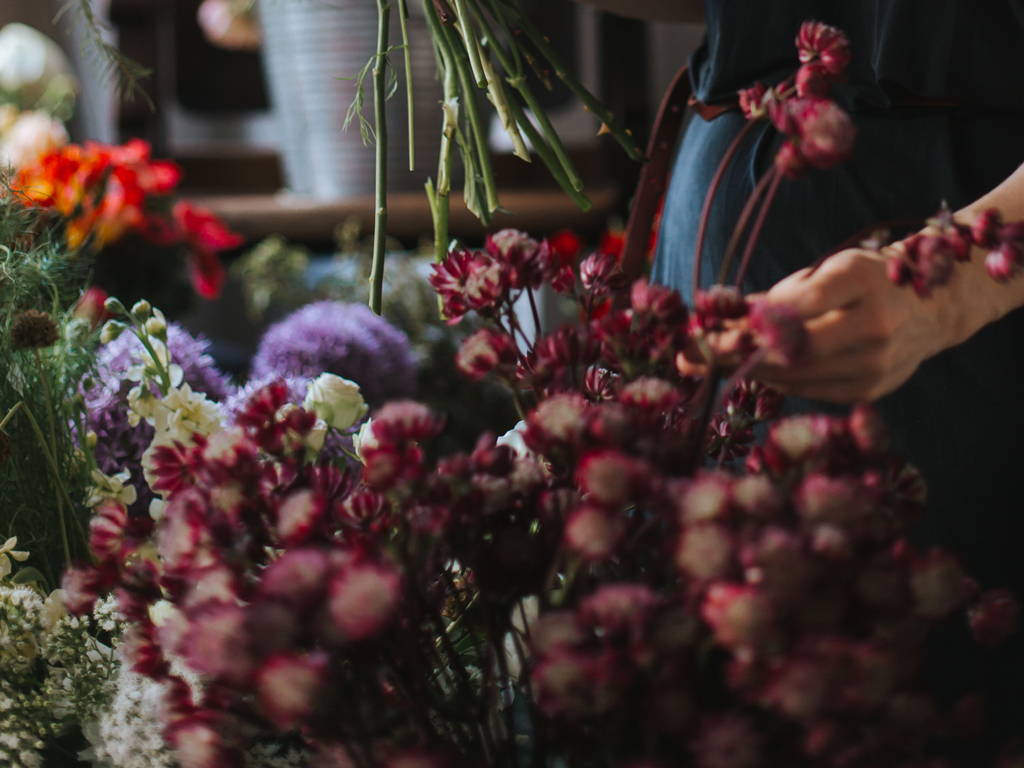 TRIP TO THE DALLAS FLOWER MARKET
Dallas is one of the largest cities in the US so our markets have some of the best blooms around. We'll take a little daytrip to the market to select florals that inspire us, learn about purchasing flowers from vendors and wholesalers, floral seasonality, color blending, texture, and how to shop with a plan while still being open to creative inspiration.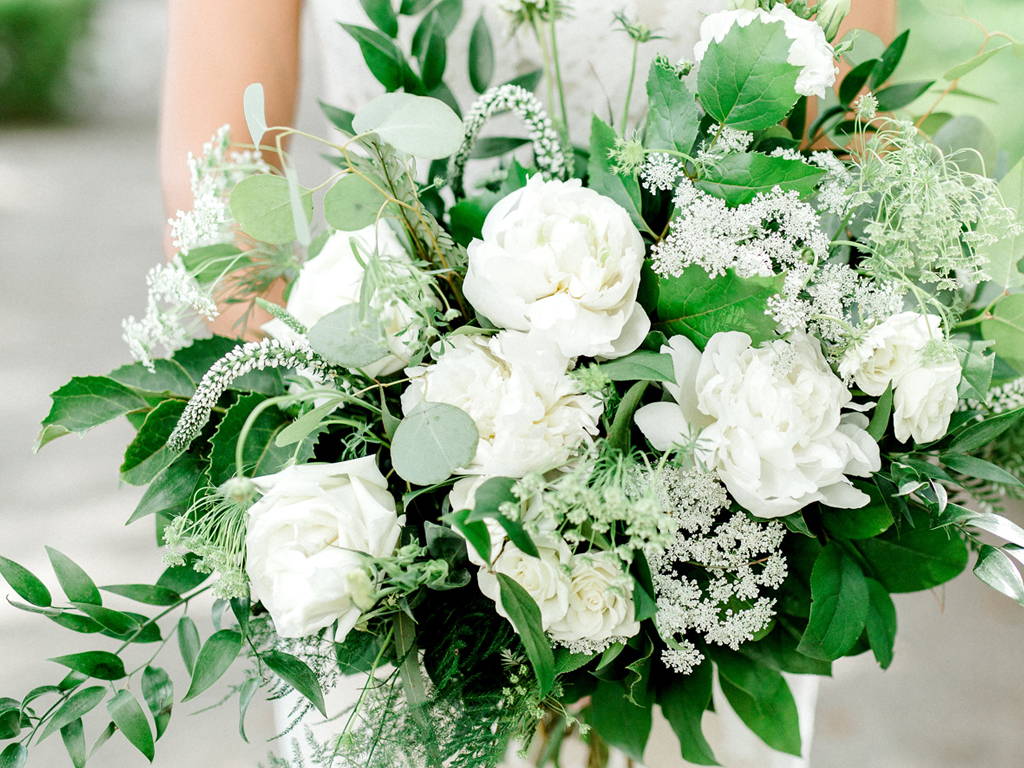 COMPLETE WEDDING FLORAL IMMERSION - WHOLE DAY
We'll utilize the knowledge we've learned about personal style to create incredible wedding pieces that speak to us while fine-tuning floral skills and learning new design styles and trends. By the end of the day you will have created lush, extravagant bouquets, personals like boutonnieres and corsages, and unforgettable wedding centerpieces. All it takes is one day to completely transform how you relate to flowers, re-inspire longtime designers, and give you all you need to succeed in your floral business.

Photographer On-Site + Portfolio Access

Our professional photographer will be on-site during the second day of your visit to take group photos, candids, and individual shots of your work. After the class you'll be granted access to a private album where you can download any images you'd like to include in your portfolio or on your social media. Don't forget to #DRDInstitute #JennyTFloristry!


COMMUNITY & FRIENDSHIP BUILDING

The best part about these on-site courses is the chance to meet other flower-lovers as passionate as you about the art. As Howard Schultz said "Success is best when it is shared." We'll learn together, succeed together, and enjoy the artistic talents of our classmates. Many of our attendees go on to develop friendships that last long after the classes have ended.

Jenny welcomes question and answer throughout each demonstration. It's the perfect opportunity to spark a larger conversation, a deep dive into the topic, or an increased skill-building moment.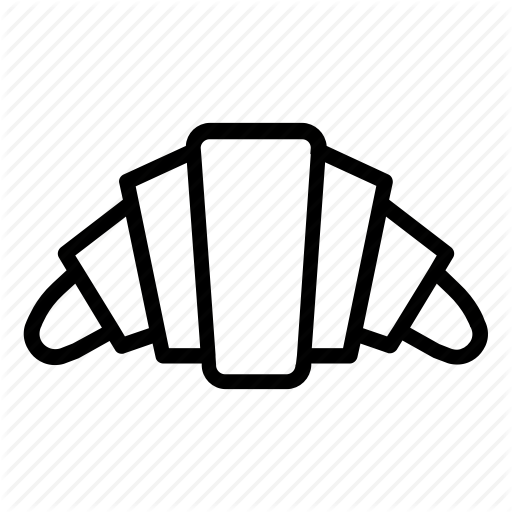 Meals will not be provided, but light breakfast bites and coffee will be provided in the morning, and other gourmet goodies and sips will be supplied throughout the day!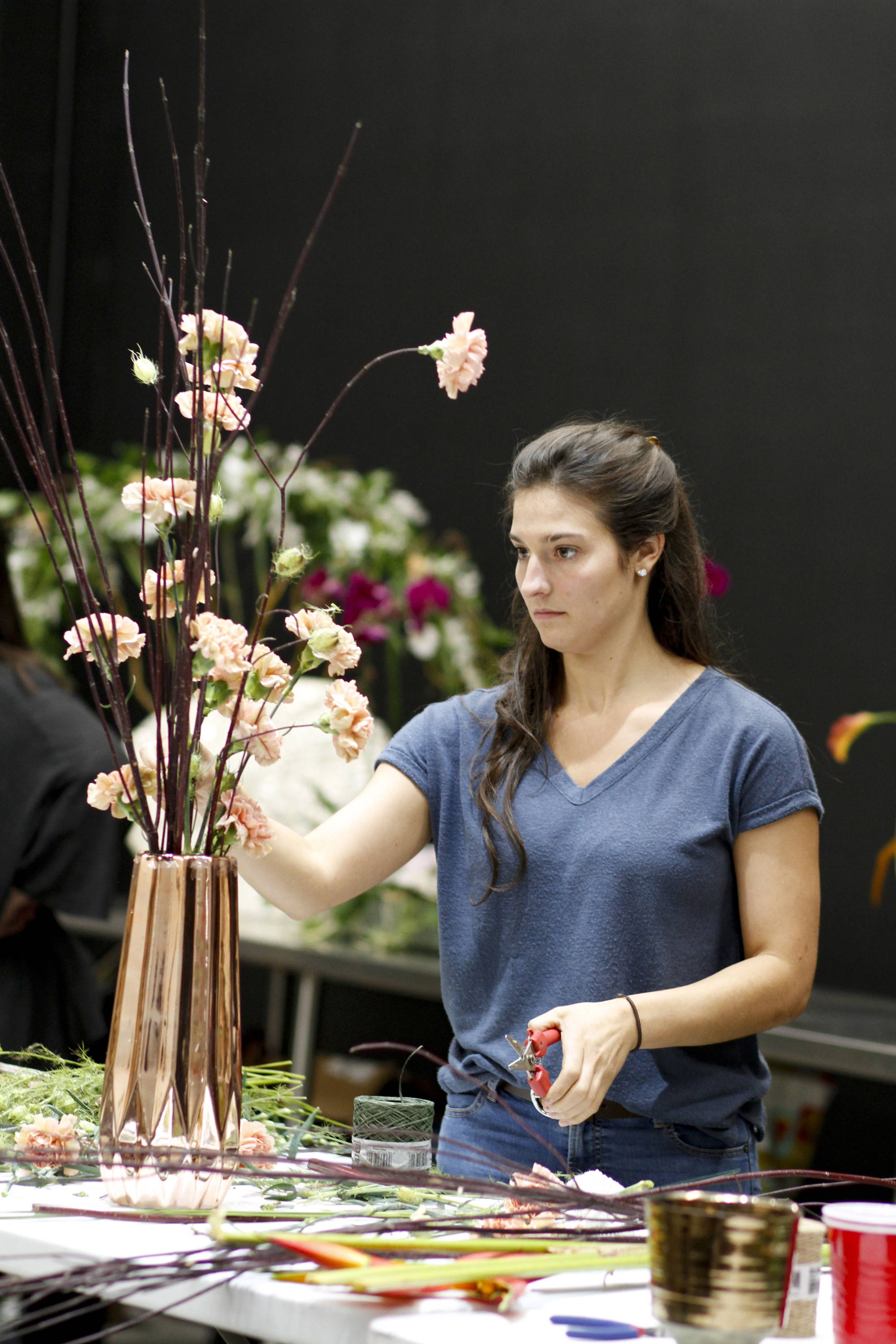 These fabulous, floral-filled two-day intensive classes are taught by renowned floral artist, Jenny Thomasson, AIFD PFCI EMC. Classes are held at the DRD Institute of Floristry just outside of the design district in Dallas. The Institute is held inside the design center of Dallas' premier high-end florist, Dr Delphinium Designs. Attendees will get to tour the facilities, meet the designers, see the cooler full of seasonal flowers flown in from all over the world daily.
Your classes aren't just a learning opportunity, they're an experience. You'll be provided bushel-fulls of flowers to inspire you, professional tools to work with, one-on-one instruction, and, in most classes, professional photography of the entire event. Photography will be provided to you upon completion of the class in the form of a virtual album where you can download any photos you like for your websites, blogs, social media, or personal portfolios.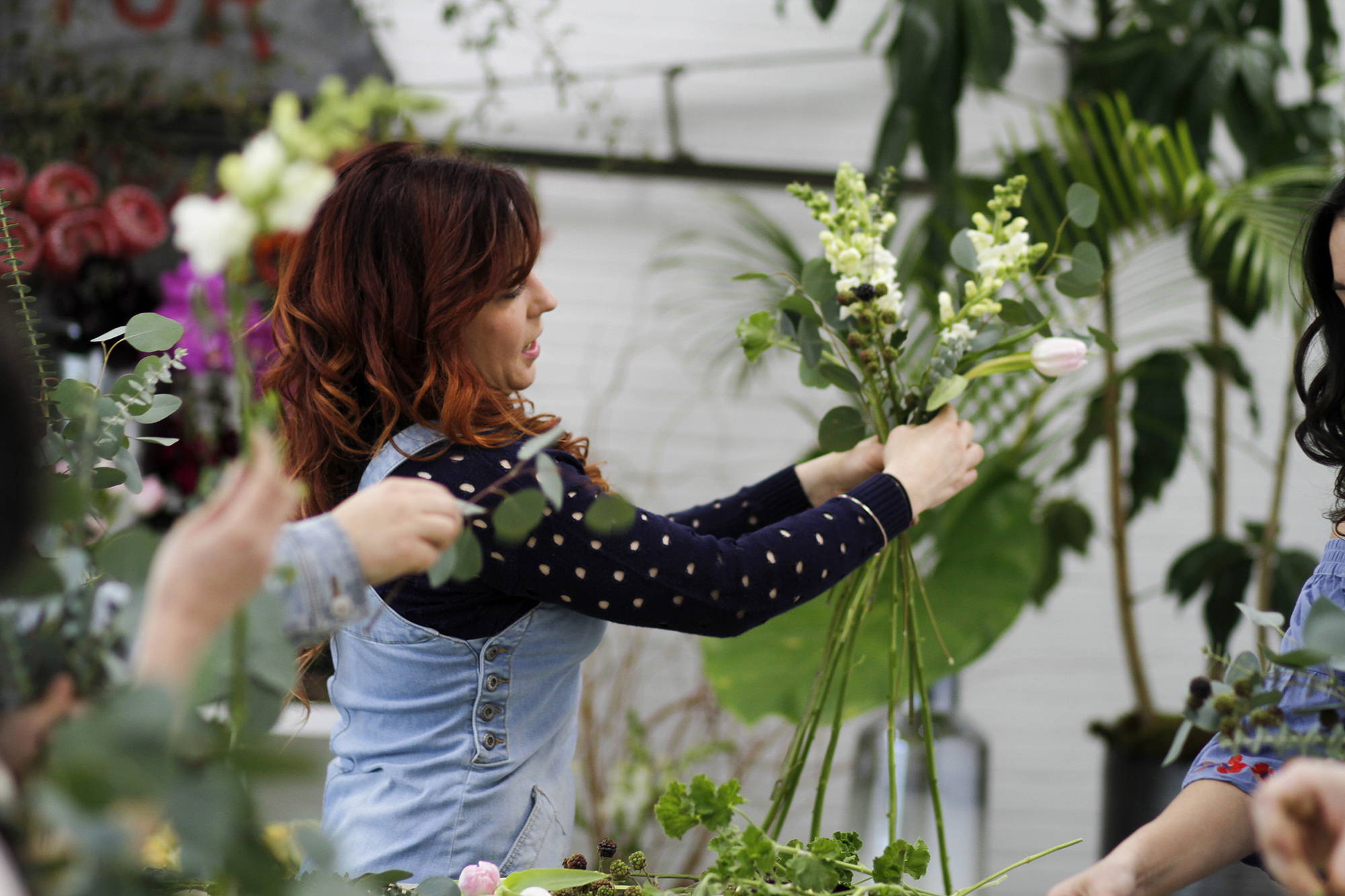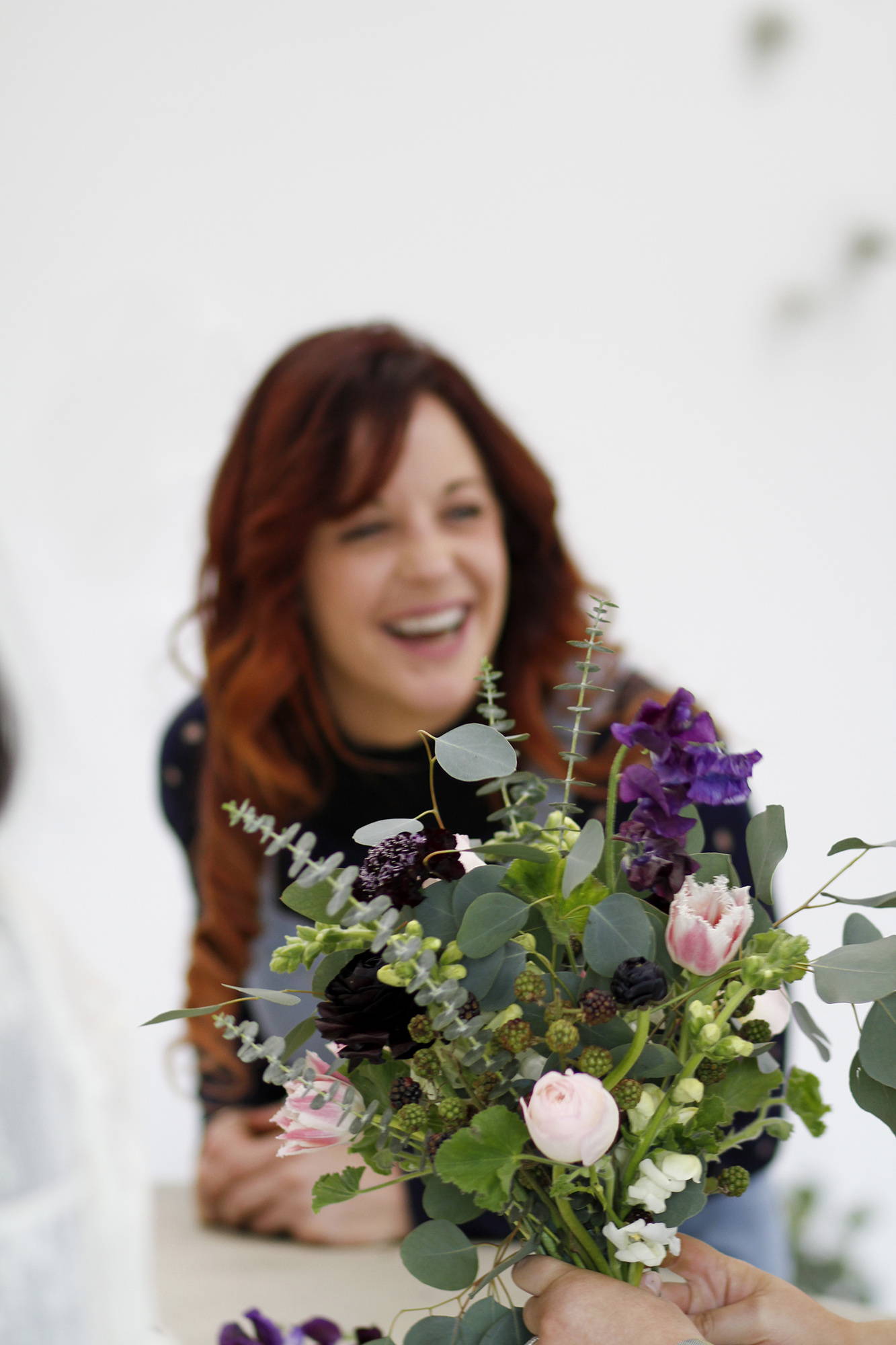 One of the top wedding and special event florists in her area the name 'Stems' has become widely known. In 2007 and 2012 through 2015, Stems received "The Knot Best of Weddings" award and in 2015 joined the "The Knot Hall of Fame." Stems won the "Wedding Wire Couples Choice Award from 2010 to 2015". Jenny was a member of the team that decorated the White House for Christmas 2014.
Jenny is very involved in the growth and promotion of the floral industry as a whole. Jenny was inducted as a member of the American Institute of Floral Designers (AIFD) in 2011. During a year long process, 2015-2016, she studied and pursued the prestigious "EMC" title led by Tomas De Bruyne and Hitomi Gilliam. She also was awarded her commentator accreditation, Professional Floral Commentators – International (PFCI) in 2016.