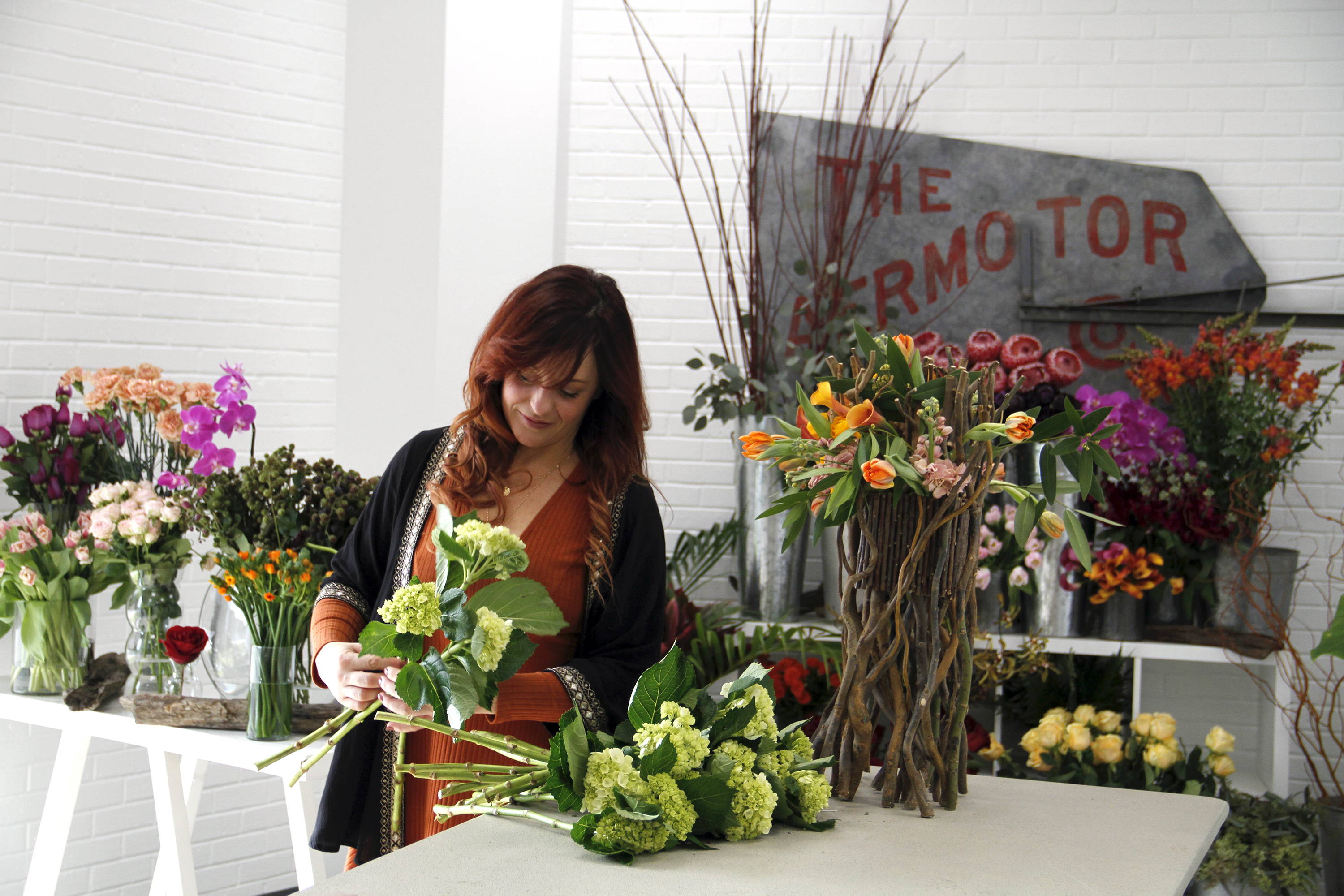 Jenny Thomason, AIFD, PFCI, EMC
Speaker, Teacher, Artist
"I want to teach individuals who are passionate about floral creativity, because unlocking the secrets of the craft is exhilarating."
Starting part-time in the floral business during college, Jenny found her passion for floral design and hasn't looked back. Filled with fire and love for the visual art of flowers, at the age of 22, she opened her flower shop, Stems. With her 10-month daughter in tow, Jenny wanted to make the things she was selling interesting and different from what she saw in the industry. After a successful 10+ years, and 3 larger locations it has proved to be one of the top wedding and special event florists in her area and the name 'Stems' has become widely known. In the years since Stems was born they have received numerous consecutive titles such as "The Knot Best of Weddings","The Knot Hall of Fame" & "Wedding Wire Couples Choice Award". Jenny was a member of the team that decorated the White House for Christmas 2014 and had her sights set on many more larger events such as this.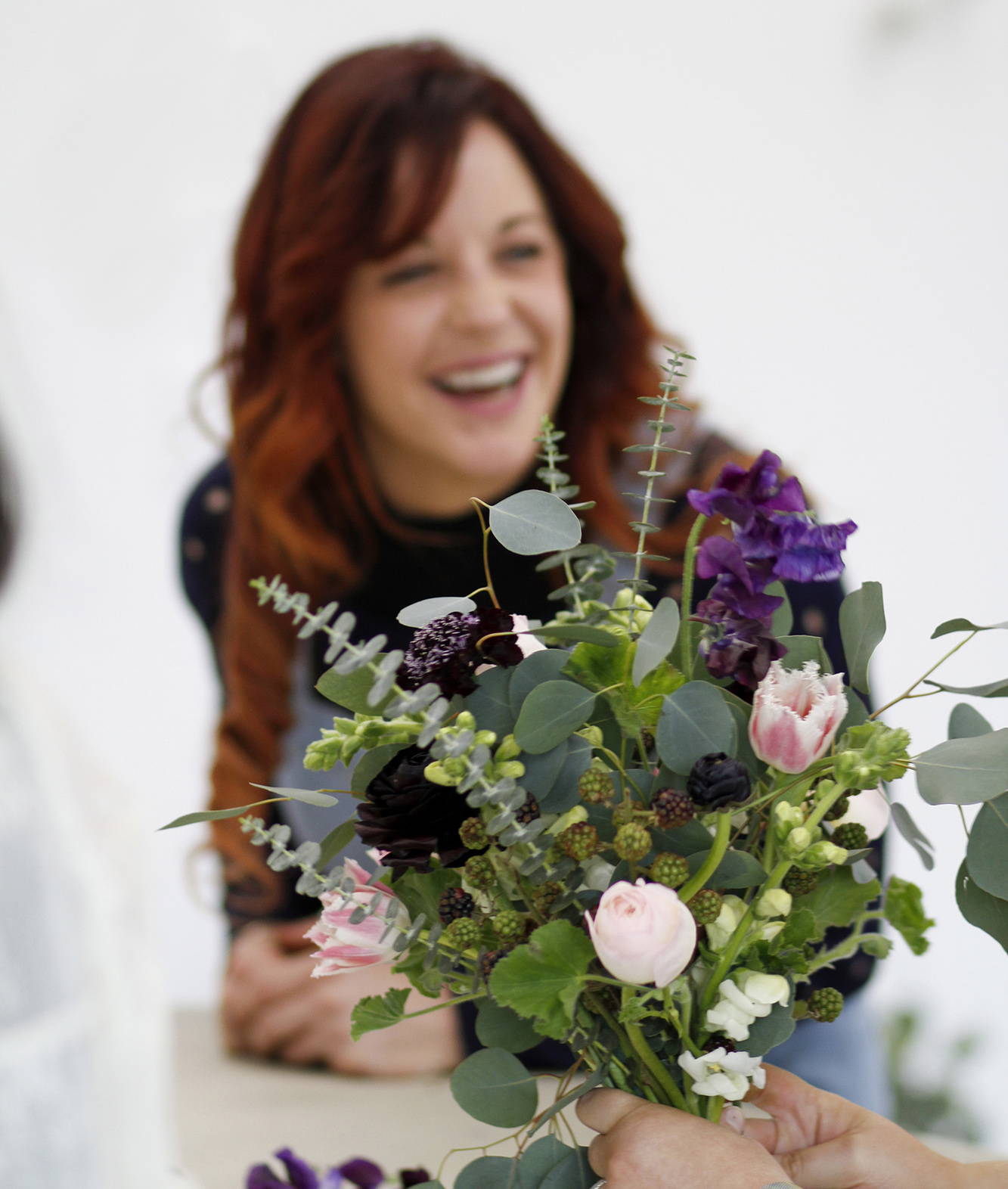 Jenny is very involved in the growth and promotion of the floral industry as a whole. Jenny was inducted as a member of the American Institute of Floral Designers (AIFD) in 2011. During a year long process, 2015-2016, she studied and pursued the prestigious "EMC" title led by Tomas De Bruyne and Hitomi Gilliam. Presenting on the main stage at the internationally renowned American Institute of Floral Designers (AIFD) she shared her vision on using plants as a design in a high fashion and Avant Garde expression. Following up the following year with AIFD she again wowed the audience with larger than life botanical sculpture which propelled her offer for her book series. Dedicated to promote floristry in a new and exciting way she was invited to become a member of the Design Team for
Teleflora and travels the states to teach and inspire florists and designers alike. She also was awarded her commentator accreditation, Professional Floral Commentators – International (PFCI) in 2016.
In addition to running Stems Florist, Jenny is a nationwide speaker and educator within the floral industry. Jenny teaches multi-day signature workshops to intermediate and advanced florists and flower-lovers, in an intimate 1:1 atmosphere, as a group intensive, on location when commissioned and virtually. In addition at the DRD Institute of Floristry, opened in 2019 in partnership with Dr Delphinium Designs & Events in Dallas, Texas where students can come to immerse themselves in environment to learn new skills, dig deeper into their already honed skills or work towards their own CFD certification in conjunction with AIFD.
In 2020, Jenny added "accomplished author" to her resume upon the release of her book "Perishable Poetics: Manifesting Emotion Through Contemporary Floral Design". With book tours, a newly-launched web video instruction series on crucial elements of design, Jenny has made floral design even more accessible to lovers of floral art.
Inducted as a member of AAF in 2020, awarded the designation at the Society of American Florist (SAF) convention in Summer 2021. Newly released classes and retreats for the post pandemic world, Jenny is preparing for collaborative relationships, teaching, inspiring and sharing her vision and voice with the creatives interested. The most recent project was the completion of works for her second book and editing is well under way. She is continually exploring and evolving in her craft and understanding that growth is truly the mark of a relatable artist.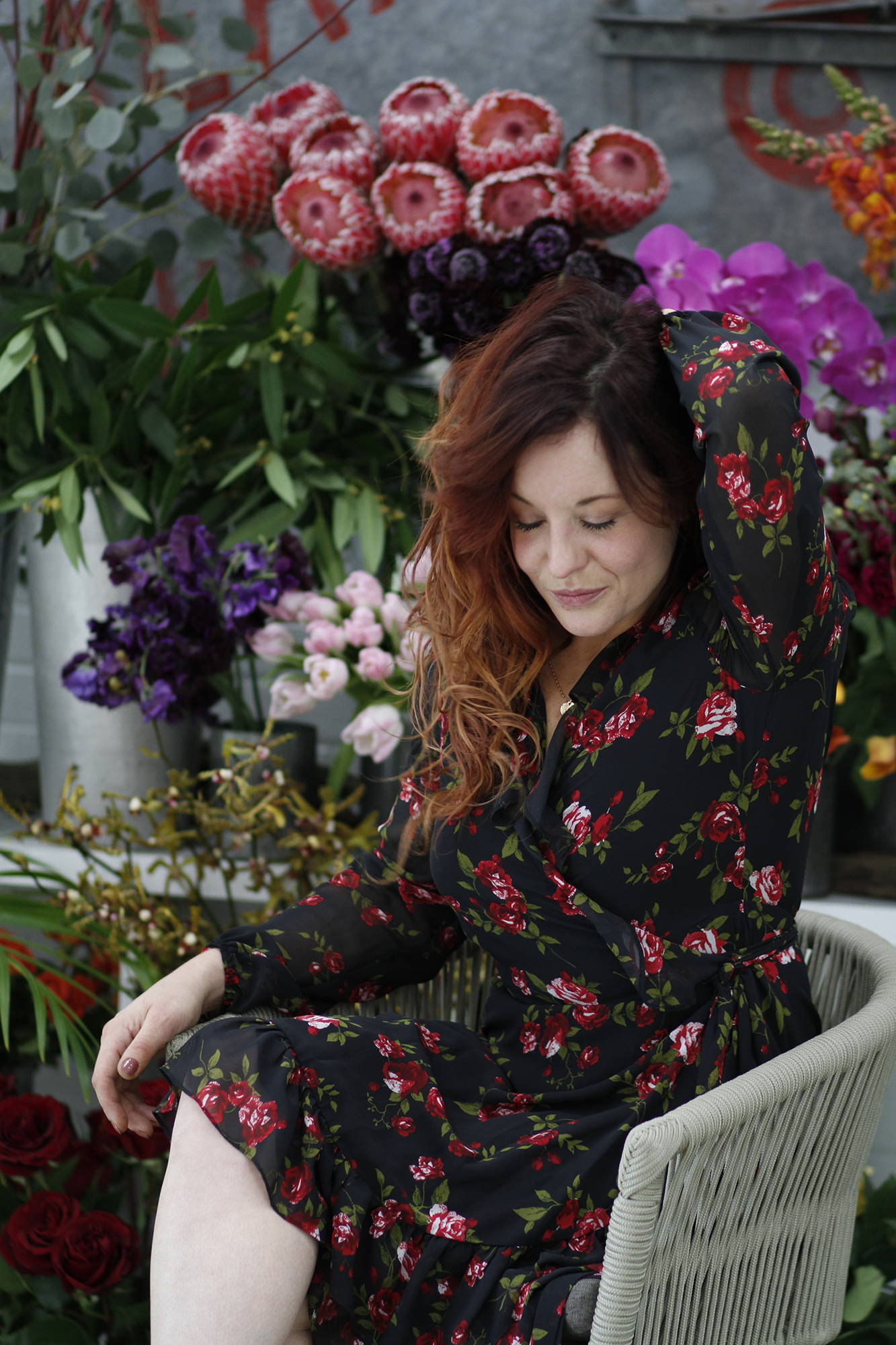 Explore upcoming workshops, grow your skills,
unlock the secrets of the art of floristry.