Spring 2024 Bouquet Workshop Tour
Join the USA's leading florist and US Representative at the 2023 World Cup, Jenny Thomasson AIFD in a specialized and curated workshop that will teach you to take your bouquet and personal flower skills to the next level. With an extreme focus on sustainable processes, you will learn how to create some of the most sought after designs for Wedding bouquets and Personal Flowers in a fresh and innovative way. Her unique vision of building creative confidence will guide you to the insights of mechanics, technique and the business of bouquet floristry.
What Should I Expect and Why Is This Workshop Unique—
Sustainable bouquet mechanics with detailed explanation
1:1 Personal instruction and feedback
Small and intimate workshop experience, limited to 20 attendees
Pricing procedures and retail markup for wedding bouquets and personal flowers
Networking Opportunities
Suitable for all levels of experience
Avant-garde personal and body flowers
Online community exclusively for workshop attendees
Influential Guest Designers at each location
Curated handouts
Meraki Floral Shear and apron
Lunch provided
Sponsored giveaways
4 unique locations for ease and travel
"I can't recommend Jenny's workshops enough! They are an incredible source of inspiration and knowledge. The boundless creativity and positivity that permeate these workshops have truly transformed my approach as a designer. Thanks to Jenny's guidance and expertise, I've grown leaps and bounds in my craft. I'm forever grateful for the invaluable lessons and incredible experiences gained through her workshops. If you're looking to take your design skills to the next level, Jenny's workshops are an absolute must!" - Elisabeth S.
Class Itinerary

Morning Day One–
In depth discussion on proper sustainable mechanics and how to use them
Making of Cascade, Teardrop, Asymmetrical, Crescent, Loose & Airy and Round Bouquets
Customizing a sustainable holder for any shape you can imagine
Avant-garde personal and body flowers
Afternoon Day One–
Hands on time to create your very own inspired bouquets and personal flowers
1:1 Personal instruction and feedback
All materials, flowers and tools provided
Morning Day Two–
Presentation of additional bouquets, personal flowers and discussion
Armature techniques
Discuss managing costs and profitability
Conceptualizing botanical selections and flower ordering
Afternoon Day Two–
Hands on time to create your very own inspired bouquets and personal flowers
1:1 Personal instruction and feedback
All materials, flowers and tools provided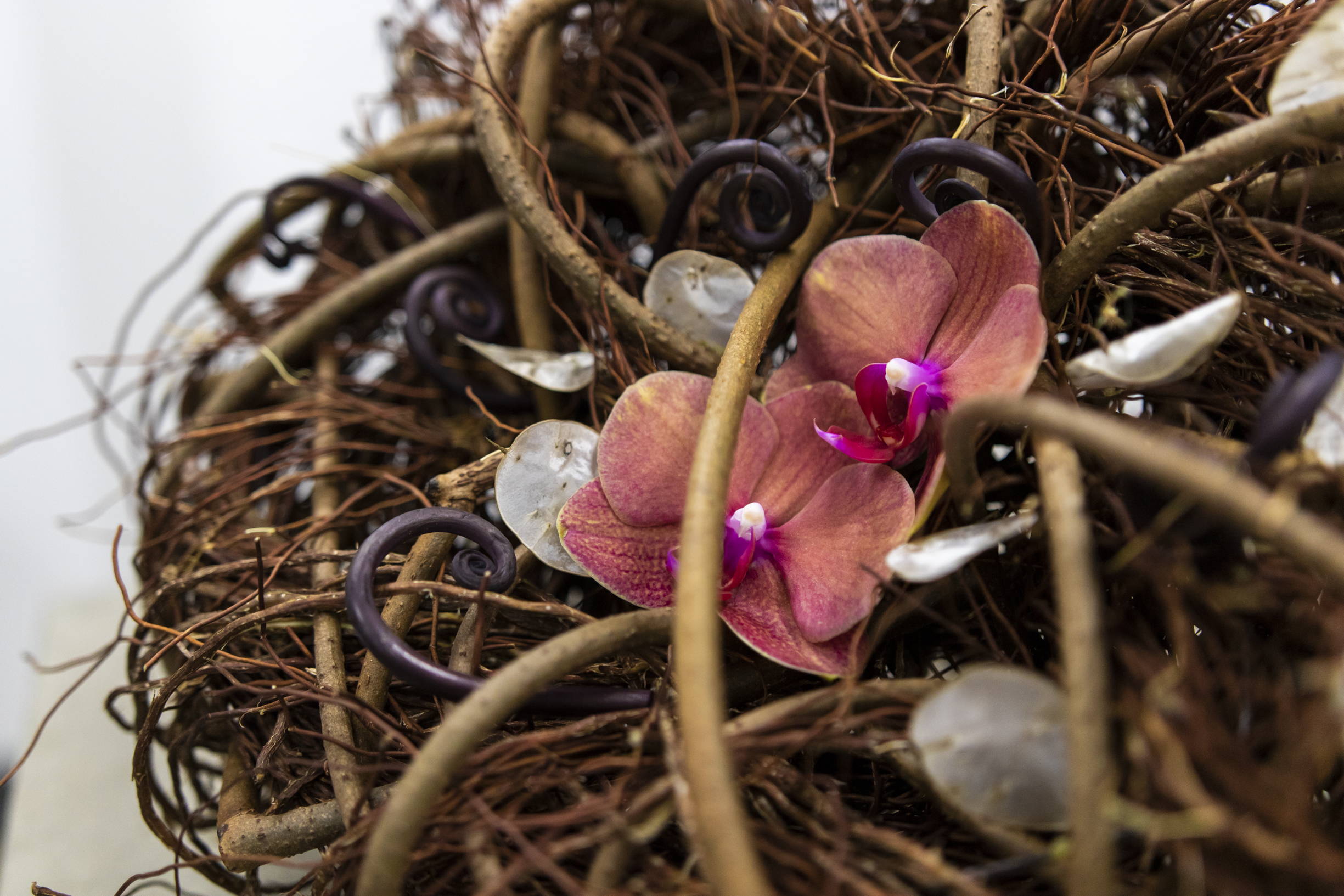 "I highly recommend any workshop that Jenny teaches! She truly pours her heart in to teaching, and you can feel how much she loves to help others improve their floral skills. Every class is jammed with tips and tricks, and you will never have more fun learning!" - Heidi A.
Pre-Workshop *Optional* Business Chat -
Plan on coming early to spend some time with Jenny Thomasson and Charles Ingrum, from Dr Delphinium Designs, at an informal roundtable style discussion on areas of the flower business. At this time you will get the chance to ask advice on business practices and procedures that you would like to implement or problem solving tactics. A time to talk profitability, marketing, training, growth, cost of goods, sourcing or managing. You must pre register for this portion with an additional fee of $95. The roundtable will be a minimum of 2 hours and held at a secret location to be shared at a later date. This will take place on Sunday afternoon the night prior to the beginning of the workshop. No questions are off the table so come ready.
Locations and Dates

January 22nd & 23rd in San Diego @ Allen's Flowers
February 26th & 27th in Philadelphia @ Pennie's by Plaza Flowers
March 11th & 12th in Chicago @ Kennicott Brothers Wholesale
March 25th & 26th in Orlando
Please ensure that you have read the Bouquet Workshop Terms and Conditions

Pricing
$1400 - 2 Day Hands-on Bouquet Class
$95 - Pre-Workshop *Optional* Business Chat
Payment plans are available via Affirm at check out

Price Includes:
- 2 full days of lecture, demonstration, hands on instruction and feedback
- Curated handouts
- Meraki Floral Tool
- Meraki Apron
- Sponsored Giveaways
- Private Online Community
- All flowers and supplies
- Lunch on Workshop days
Please note that this price does not include the Pre-Workshop *Optional* Business Chat, travel or accommodations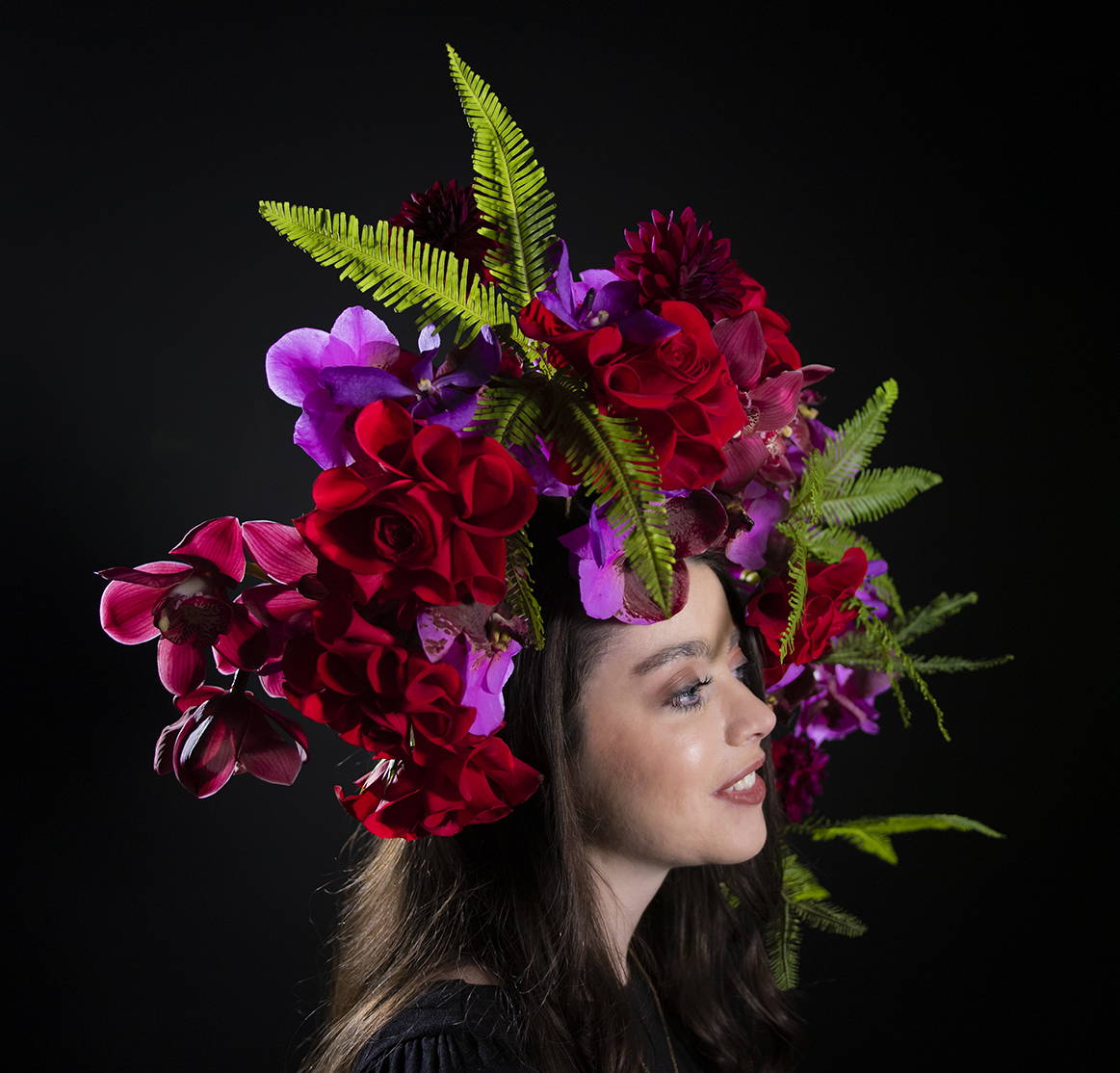 "I recommend Jenny Thomasson's floral workshops to anyone whether you're a beginner or consider yourself a floral expert! I promise you will leave inspired and learn things you never knew you needed to know! You will return home with a new passion for floral design thanks to this creative soul!" - Marlowe L.
Special Thanks - To our Sponsors for their support in Education and the Jenny T Floristry Bouquet Workshops