Schedule your one-on-one today
Classic Mechanics, Modern Design + Floating Centerpieces!
Find Your Voice, Master Your Style.
If you've ever imagined yourself beneath a stunning floating centerpiece you've created, or filling an entire room with tall centerpieces dripping with flowers, this is the floral intensive for you. Work with voluptuous and luxurious flowers to build and design classical and modern centerpieces over this 2-day workshop perfect for florists and flower-lovers!

THIS TWO-DAY COURSE INCLUDES 4 INTENSIVE MODULES WITH DEMONSTRATIONS AND Q&A.
ALL FLOWERS & PROFESSIONAL TOOLS PROVIDED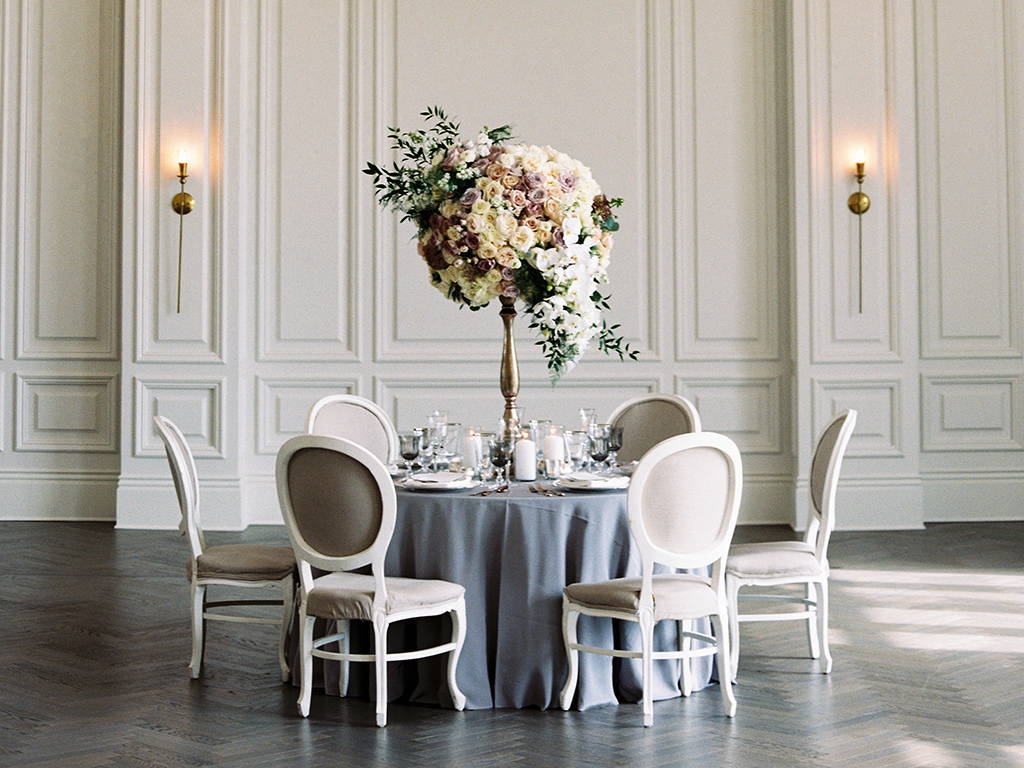 Oh the Drama:
Tall Centerpiece Mastery

We'll discuss the form and function of tall centerpieces, how to build one from the ground up, and style variety. Then you will create your own tall centerpiece using farm-fresh florals and foliage. Throughout this course we'll also discuss wedding styling with tall centerpieces, mixing candles and centerpieces, height variations, and foam skills.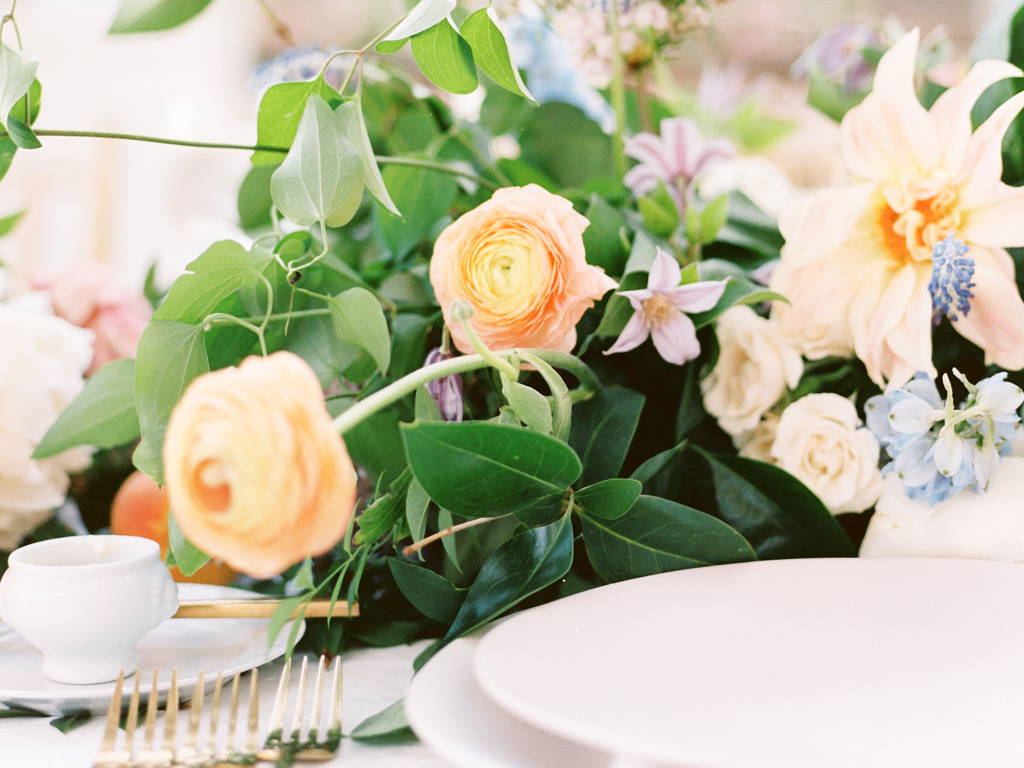 Low & Lovely Centerpieces

This course includes lessons on all forms of low centerpieces including standalone, long and lows, foam work, centerpiece styling and more. Students will use this inspiration to create their own low centerpiece utilizing skills learned and selecting from a bounty of flowers provided.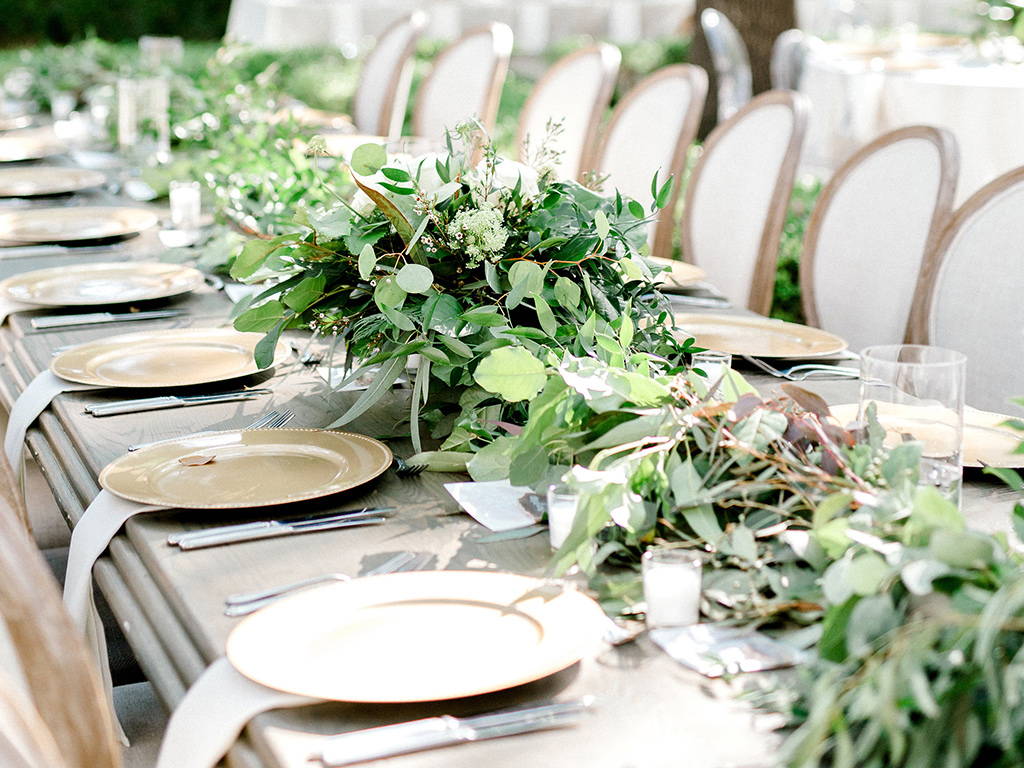 Family-Style Centerpieces & Runners
Learn how to price, design and create lengthy family-style centerpieces perfect for long tables, rustic weddings, special occasions dinners and more. We'll work together as a team to design a trailing, floral centerpiece that wow each and every guest. You'll also learn about using foliage for long-table decor as well as table styling for family-style centerpieces.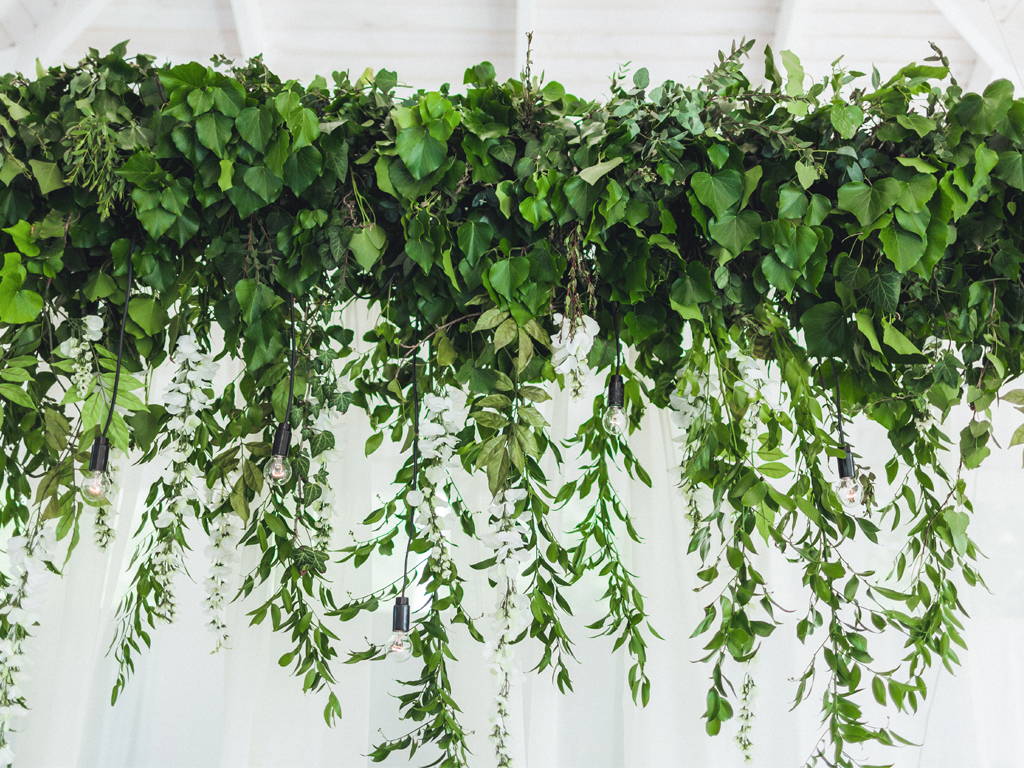 A brand new addition to this course, floating centerpieces will introduce you to the popular art of overhead centerpieces. We'll create dreamy, whimsical overhead florals and discuss different floating centerpiece styles including draping, chandelier, and hanging circles. You'll learn how to build a floating centerpiece from end-to-end including how to design florals, transportation and delivery, and how to install no matter the venue. We'll also discuss pricing, sketching with your client, and how to bring your vision to life.


Photographer On-Site + Portfolio Access

Our professional photographer will be on-site during the second day of your visit to take group photos, candids, and individual shots of your work. After the class you'll be granted access to a private album where you can download any images you'd like to include in your portfolio or on your social media. Don't forget to #DRDInstitute #JennyTFloristry!


COMMUNITY & FRIENDSHIP BUILDING

The best part about these on-site courses is the chance to meet other flower-lovers as passionate as you about the art. As Howard Schultz said "Success is best when it is shared." We'll learn together, succeed together, and enjoy the artistic talents of our classmates. Many of our attendees go on to develop friendships that last long after the classes have ended.

Jenny welcomes question and answer throughout each demonstration. It's the perfect opportunity to spark a larger conversation, a deep dive into the topic, or an increased skill-building moment.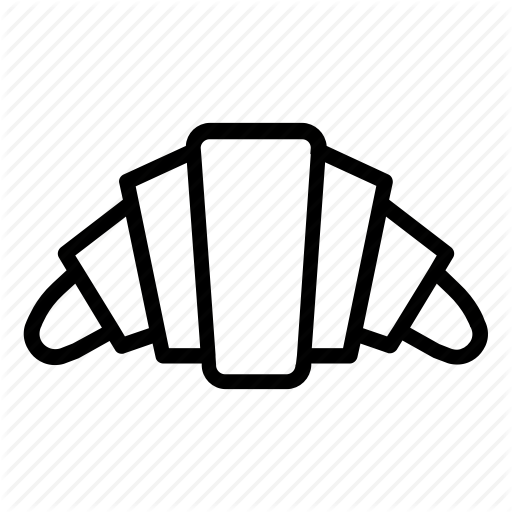 Meals will not be provided, but light breakfast bites and coffee will be provided in the morning, and other gourmet goodies and sips will be supplied throughout the day!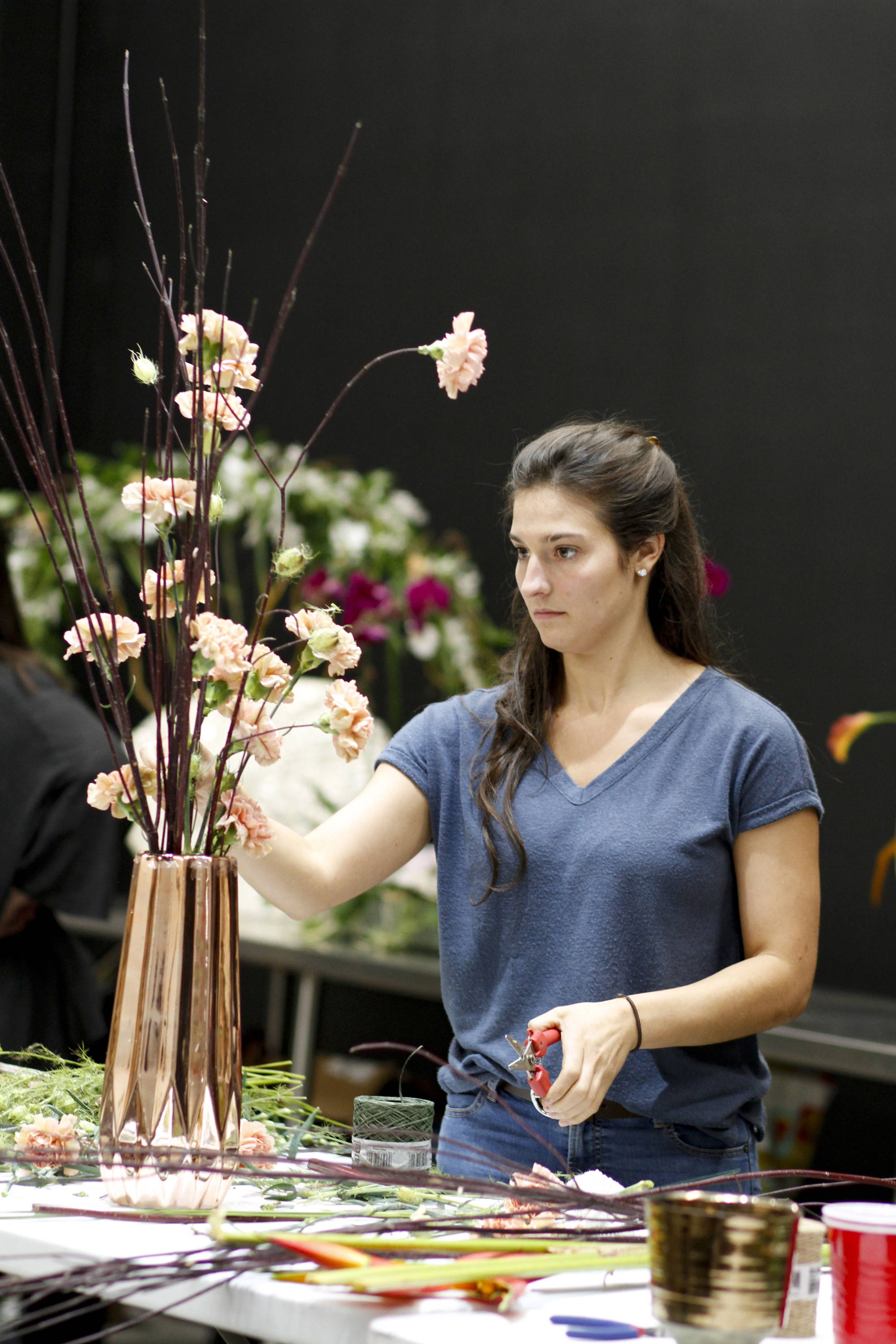 These fabulous, floral-filled two-day intensive classes are taught by renowned floral artist, Jenny Thomasson, AIFD PFCI EMC. Classes are held at the DRD Institute of Floristry just outside of the design district in Dallas. The Institute is held inside the design center of Dallas' premier high-end florist, Dr Delphinium Designs. Attendees will get to tour the facilities, meet the designers, see the cooler full of seasonal flowers flown in from all over the world daily.
Your classes aren't just a learning opportunity, they're an experience. You'll be provided bushel-fulls of flowers to inspire you, professional tools to work with, one-on-one instruction, and, in most classes, professional photography of the entire event. Photography will be provided to you upon completion of the class in the form of a virtual album where you can download any photos you like for your websites, blogs, social media, or personal portfolios.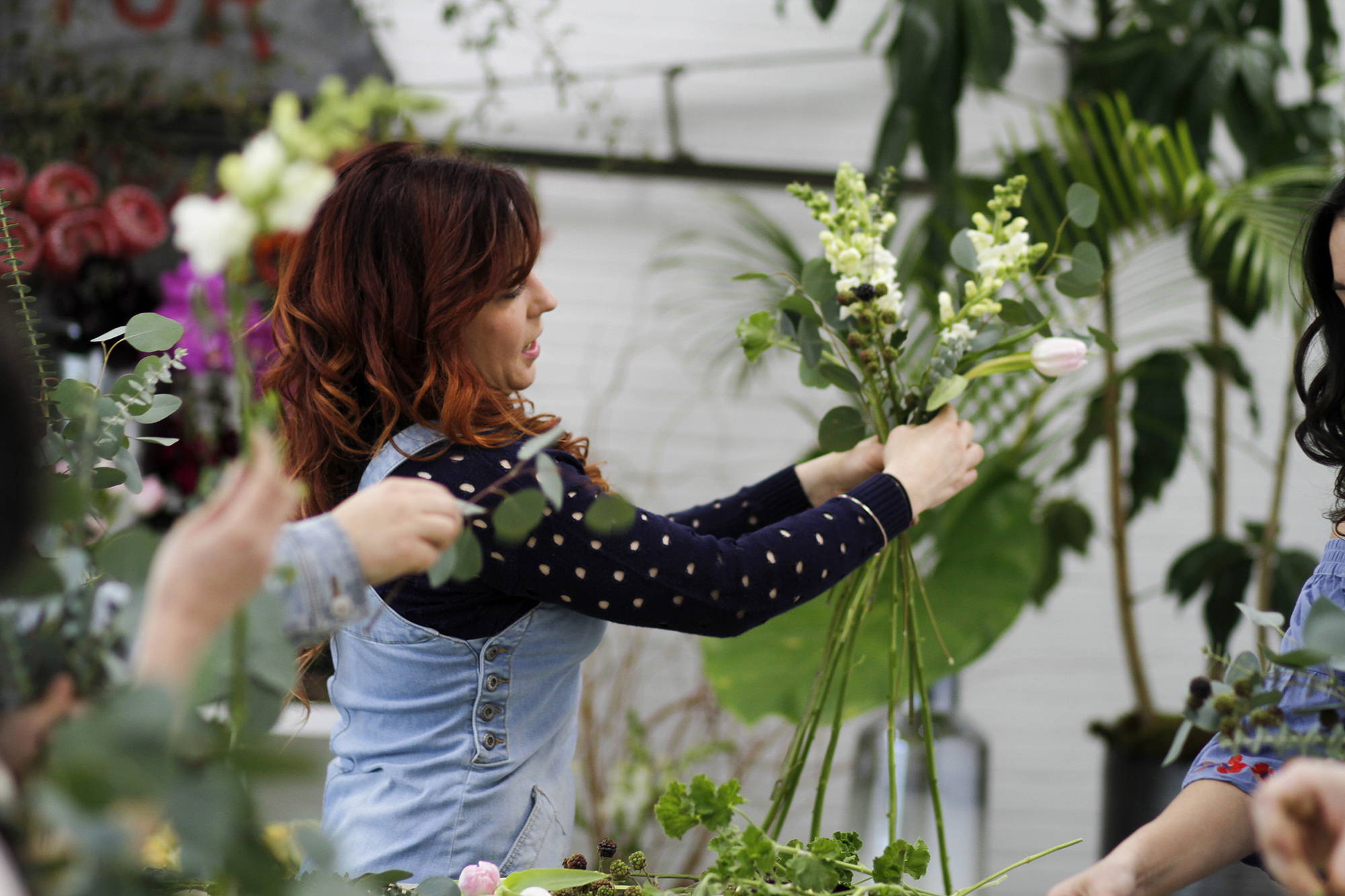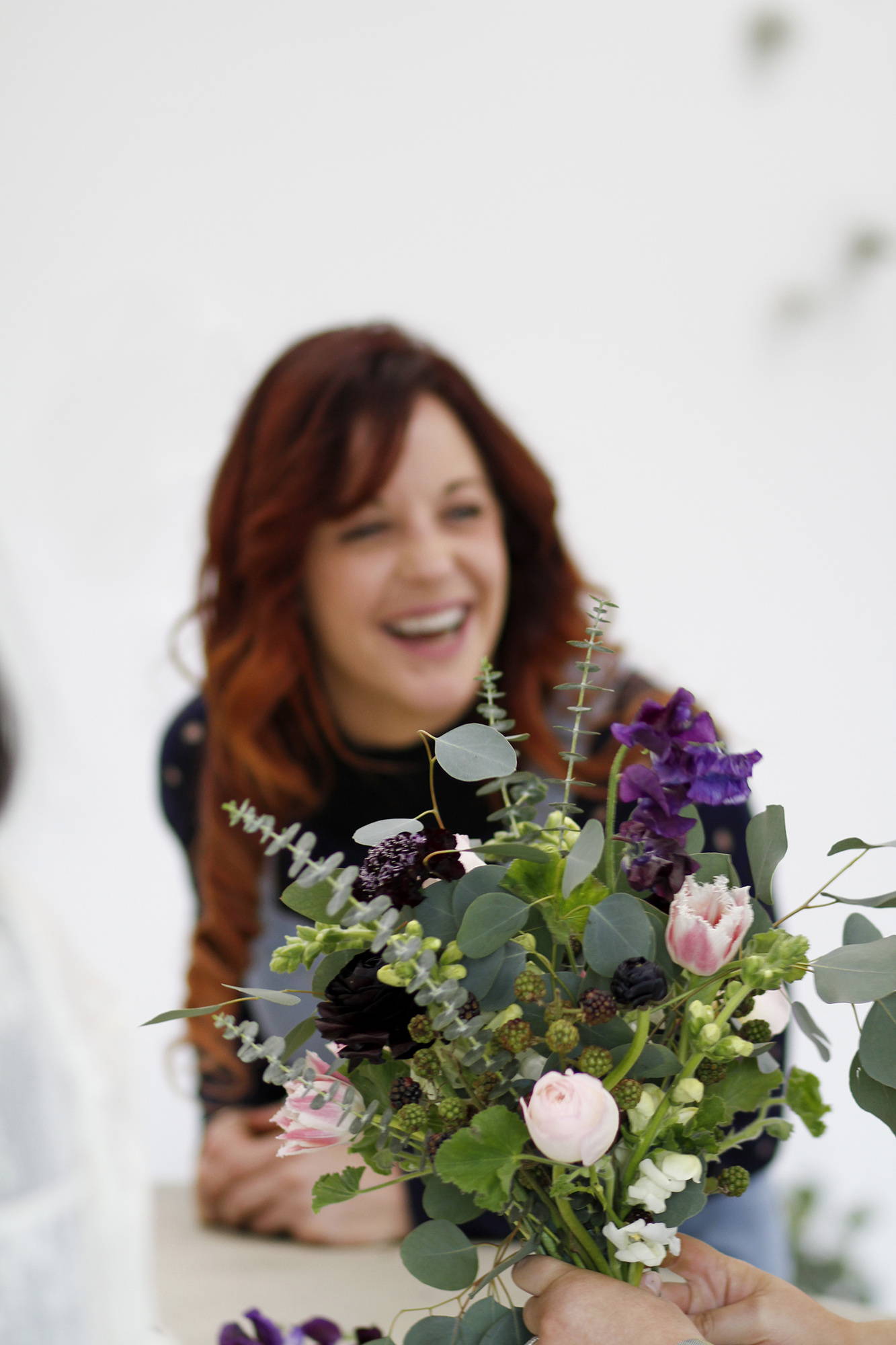 One of the top wedding and special event florists in her area the name 'Stems' has become widely known. In 2007 and 2012 through 2015, Stems received "The Knot Best of Weddings" award and in 2015 joined the "The Knot Hall of Fame." Stems won the "Wedding Wire Couples Choice Award from 2010 to 2015". Jenny was a member of the team that decorated the White House for Christmas 2014.
Jenny is very involved in the growth and promotion of the floral industry as a whole. Jenny was inducted as a member of the American Institute of Floral Designers (AIFD) in 2011. During a year long process, 2015-2016, she studied and pursued the prestigious "EMC" title led by Tomas De Bruyne and Hitomi Gilliam. She also was awarded her commentator accreditation, Professional Floral Commentators – International (PFCI) in 2016.